Mushroom is Coming! Places to Pick Mushrooms are Recommended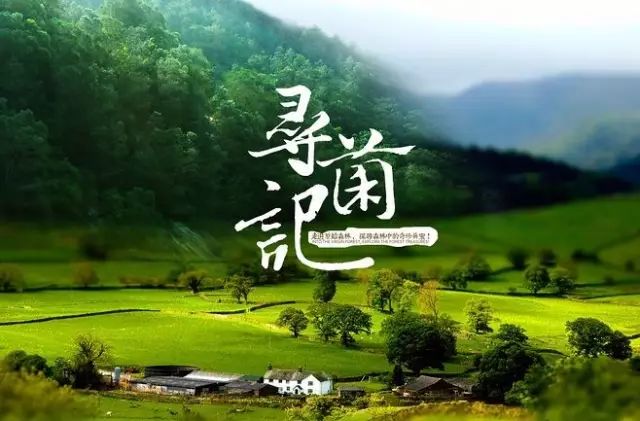 今年的昆明,雨天特别多。从6月中旬到7月初,雨水一直都是淅淅沥沥的下个不停。不过这样也好,山上的菌子都鼓足了劲儿,为人们的餐桌上献上一道道美食。昆明的7月-8月正是上山采菌子的最佳时期,周末可以结伴出行,肯定会收获满满哦。小编为各位献上昆明周边菌子采摘攻略一篇,祝您度过一个愉快的周末。
译:Kunming is pretty rainy this year. Rain lasts from middle June to early July. This is pretty good, because mushrooms on the mountain grow fast, which are tasty food. July-August is the best period to pick mushrooms in Kunming. You can go with companions at weeks, and you will surely have a rewarding trip. Now places to pick mushrooms around Kunming are recommended. Wish you a happy weekend.
Jinning Liujie Wild Mushroom Market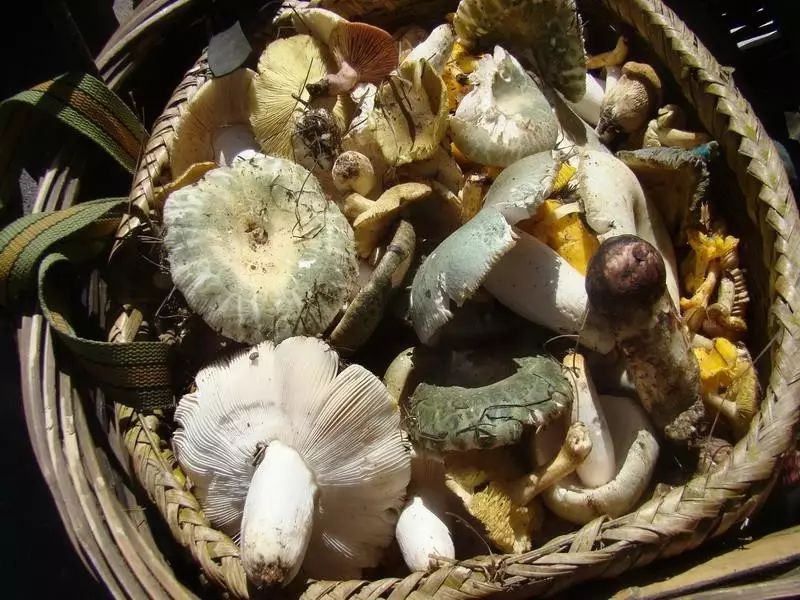 六街镇采取有力措施养护森林,保护生态环境,森林覆盖率达到了65%。山好,水好,菌更好。这里出产的野生干巴菌、牛肝菌、青头菌等,以其绿色、环保的优良品质销到昆明等地,深受消费者青睐。如今,又到了野生菌产销旺季,六街成了名副其实的"菌街"。

交通参考:驱车走昆玉高速,行至牛恋收费站下,再沿"上(蒜)—六(街)"公路行驶约16公里,便到达六街镇的菌街。从5月底到9月末,菌街每天赶两场。六街盛产干巴菌、鸡枞、松茸和牛肝菌等20余种优质野生菌。
译:Liujie Town has adopted vigorous measures to protect forest and ecological environment, and the forest coverage rate is 65%. The good mountains and waters nourish great mushrooms. Wild Sparasis crispa, bolete, Russula virescens, etc. sell well in Kunming and other places due to green and environment-protection quality. Now it is the peak season of wild mushrooms, so Liujie becomes the "mushroom street"worthy of the name.
Transportation tips: drive vehicles along Kunming-Yuxi Express Highway, stop at Niulian Toll Gate, and then drive along Shangsuan-Liujie road for about 16km to get to the mushroom street in Liujie Town. The mushroom street have two fairs every day from the late May to the end of September. Liujie is teemed with over 20 kinds of quality wild mushrooms, such as Sparasis crispa, collybia albuminosa, matsutake and bolete.
Xiaoshao of Yiliang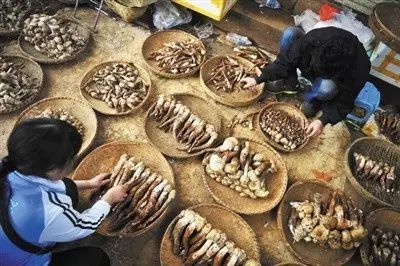 宜良狗街镇小哨野生菌生态旅游村位于昆明市东部56公里处,北距宜良县城29公里,山林面积8000多亩。每年的6月中下旬到11月中旬,小哨生态村森林盛产各类野生菌,品种达300种到500种,有干巴菌、牛肝菌、青头菌、鸡枞、谷熟菌等,尤以干巴菌为盛,是全省最大的干巴菌产地。
译:Xiaoshao Wild Mushroom Ecological Tourist Village in Goujie Township, Yiliang is located inthe east of Kunming City and has a distance of 56km. It has a distance of 29km from the county seat of Yiliang, and the forestry area is over 8,000 mu. The forest in Xiaoshao Ecological Village produces various wild mushrooms from middle or late June to middle November, the varieties are as many as 300-500, including Sparasis crispa, bolete, Russula virescens,collybia albuminosa, Agaricus deliciosus, etc. and it is the largest Sparasis crispa production place in Yunnan.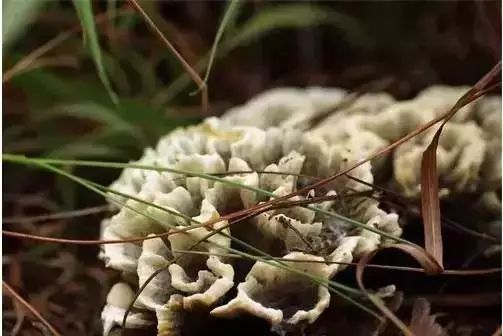 干巴菌

干巴菌是云南省特有的珍稀野生食用菌,它生长在滇中及滇西的山林松树间。其貌不扬、黑间窜白,味道却鲜美无比,是野生食用菌中的上品。小哨干巴茵炒青辣椒或鸡蛋,其味妙不可言。每到采食季节,小哨各村村民纷纷包山采摘,大量的干巴菌零售、批发上市。
译:Sparasis crispa is the unique and rare edible wild mushroom in Yunnan. It grows in the forests and under pine trees in Middle and West Yunnan. It has plainappearance with white in black, but its taste is prettydelicious with the high quality among edible wild mushrooms. The pan-fired Sparasis crispa and green pepper or egg is amazingly tasty. Villagers of Xiaoshao will lease mountains to pick mushrooms, and a great amount of Sparasis crispa will be retailed and wholesaled on markets.
交通参考
公交车:从东部客运站乘客车前往宜良,票价19元/人,再从宜良县城乘城乡公交车到小哨村,票价8元/人。
自驾车:昆明至宜良小渡口,右转至狗街镇方向28公里就到小哨生态村了。沿途是柏油路面,适合自驾游。
译:Transportation tips :
Bus: get a bus ride from East Bus Terminal to Yiliang, and the ticket price is RMB 19/person, and then take a bus from Yiliang County Seat to Xiaoshao Village withthe ticket price RMB 8/person.
Self-driving: Drive from Kunming to Xiaodukou of Yiliang, and turn right towards Goujie Town for 28km to get to Xiaoshao Ecological Village. The road has asphalt pavement suitable for self-driving tours.
Luquan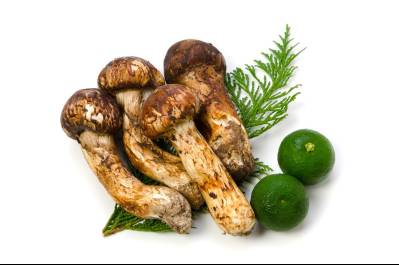 禄劝县具有复杂的地形地貌和独特的多元立体气候,多种多样的植被类型和土壤种类,光、热条件较好,湿润多雨。得天独厚的自然环境,孕育了极为丰富的野生食用菌资源。据统计,在全县生长的野生食用菌主要有松茸、鸡枞、牛肝菌、干巴菌等41种,禄劝双化曾被省林业厅授予"松茸之乡"的美誉。
译:Luquan County has complicated landforms, unique vertical climate, diversified vegetation forms, soil varieties, good light and heat conditions, and it is humid and rainy. The endowed natural environment has given rise to abundant edible wild mushroom resources. According to statistics, 41 varieties of edible wild mushrooms such as matsutake, collybia albuminosa, bolete Sparasis crispa, are found in the county, and Shuanghua of Luquan was awarded with the title of "the home to matsutake" by the Provincial Department of Forestry.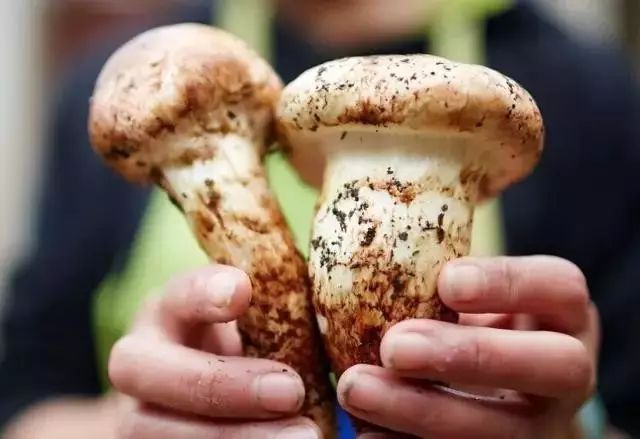 烤野生松茸
Roast wild matsutake
用松茸、鸡枞、干巴菌、牛肝菌、青头菌、鲜菇、鸡油菌等加工的野生菌系列菜,系纯正的天然绿色食品,风味独特,令人回味无穷。他们烹制野生菌讲究的是原汁原味,首先将松茸或者鸡枞放在炭火上慢慢烤熟,再放进石头做的臼里,用木头的锤慢慢将之舂(捣)烂,在舂(捣)的时候,已经将盐巴、辣椒等作料放进了臼里,让作料的味道一点点舂进菌子里。拌蒜片小炒的牛肝菌,其菌肉厚而细软、味道鲜美。
译:Wild mushroom dishes made of matsutake,collybia albuminosa, bolete, Sparasis crispa, fresh mushroom, chanterelle, etc. are authentic natural green food with unqiue taste. The original taste of wild mushrooms is highlighted in the cooking. Firstly roastmatsutake or collybia albuminosa in the charcoal fire slowly until they are done, and then put them into the stone mortar, slowly beat them with a wooden hammer, and put seasonings like salt and pepper into the mortar, so the seasonings are well mixed with the minced mushroom. The fried bolete with garlic slices are very tasty, as the mushroom is tasty and soft.
交通参考
公交车:从西北部客运站乘坐中巴车前往,票价15元/人。
自驾车:昆明到禄劝72公里,途经富民。
译:Transportation tips:
Bus: get a bus ride from the Northwest Bus Terminal, and the ticket price is RMB 15/person.
Self-driving tour: 72km from Kunming to Luquan by way of Fumin.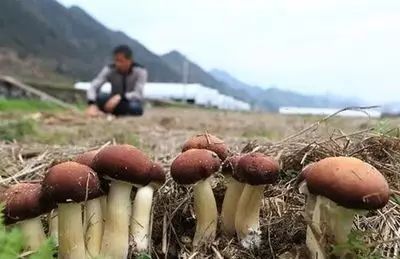 嵩明县农林局充分利用林地资源,因地制宜打造林下经济产业带,大力扶持嵩阳镇西山村委会发展林下种植。嵩明县农林局相关负责人介绍,林下经济是充分利用林下土地资源和林荫优势从事林下种植、养殖等立体复合生产经营,从而使农林牧各业实现资源共享、优势互补、循环相生、协调发展的生态农业模式。
译:Songming County Agriculture and Forestry Bureau makes good use of forestry land resources, builds under-forest economic industrial belt according to local circumstances, and vigorously supports Xishan Villagers' Committee of Songyang Township to develop under-forest planting. It is introduced by the relevant responsible person of Songming County Agriculture and Forestry Bureau that under-forest economy is the vertical combined production operation by fully exploiting under-forest land resources and shade advantages to develop under-forest planting, cultivation, etc., so agriculture, forestry and husbandry realize the ecological agricultural mode of sharing resources, complementing with one another's advantages, recycling and coexisting, and coordinated development.
交通参考
自驾出行路线:昆明——昆曲高速——军马场收费站——嵩明——御景新城——军长路——长松园林场(全程约60公里)
译:Transportation tips:

Self-driving route: Kunming-KuQu Express Highway- Junmachang Toll Gate-Songming-Yujing New Town-Junzhang Road-Changsongyuan Forest Farm (About 60 km in total)
Yimen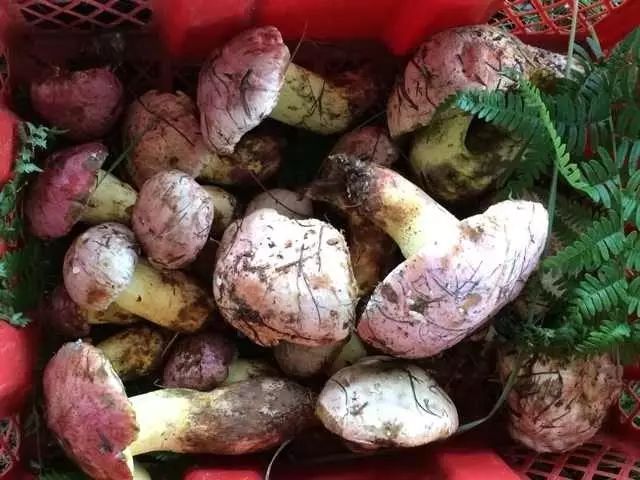 易门县距离昆明80多公里,是云南省著名的野生菌之乡,全县171万余亩的森林里长有干巴菌、松茸、鸡枞、青头菌等600多种野生菌,其中已开发的可食用品种有71种,食用菌的年平均产量约5000多吨。易门野生菌是无污染、无公害的健康绿色食品,含有多种维生素、优质蛋白及其他有益人体的成分,营养丰富,风味独特,可以达到健脑、提高免疫力、抗辐射等诸多保健功效,尤其对抑制癌细胞和治疗糖尿病有奇效。
易门县距离昆明1个多小时车程,县内171万余亩森林里长有干巴菌、松茸、牛肝菌等600多种野生菌,其中可食用野生菌有71种,食用菌的年平均产量约5000吨。
译:Yimen has a distance of over 80km from Kunming, and it is the well-known home to wild mushrooms in Yunnan Province. Over 600 varieties of wild mushrooms including matsutake, collybia albuminosa, Sparasis crispa, Russula virescens, etc. grow in over 1.71 million mu of forests in the county, and 71 are edible with annual average output over 5,000 tons. Wild mushrooms in Yimen are contamination-free and pollution-free health and green food, they contain vitamins, quality protein and other useful ingredients, rich nutrients and unique tastes, so they are good for brains, improving immunity, resisting radiating, etc., especially having special efficacies for suppressing cancer cells and treating diabetes. 
It takes more than one hour's drive from Yimen County to Kunming. Over 600 varieties of wild mushrooms including matsutake, Sparasis crispa, bolete, etc. grow in over 1.71 million mu of forests in the county, and 71 are edible with annual average output about 5,000 tons.
交通参考

自驾出行线路:昆明—昆安高速—昆楚高速(行驶近45公里)—安丰营下高速—沿S213道路行驶19.0公里—到达易门县城
译:Transportation tips:
Self-driving route: Kunming-KunAn Express Highway-KunChu Express Highway (about 45km)-stop at Anfengying-Drive 19.0km along S213 Road-get to Yimen County Seat
译:Colorful Yunnan boasts not only beautiful landscapes and agreeable climate in summer, but also fresh mountainous delicacies for you to taste. If you are tired of hot summers and choose to spend your summer in Yunnan, then it will be a feast to your stomach and soul to pick some wild mushrooms in mountains and try to cook various mountainous delicacies.
译:Warm tips-Notices about Eating Mushrooms
I. Do not pick or eat unfamiliar mushrooms, especially those having bright colors. Do not eat many varieties of wild mushrooms together, and one at a time is recommended.
II. Do not fry all wild mushrooms together, because mixed mushrooms may easily have chemical reactions and those non-poisonous ones will become toxic.
III. Always buy wild mushrooms on markets you have eaten, and eat them only after they are well and completely cooked.
IV. Do not drink alcohol when eating wild mushrooms. Some wild mushrooms are not toxic, but their ingredients may have chemical reactions with ethyl alcohol, produce toxin and cause poisoning. Therefore, alcohol is not recommended when you eat wild mushrooms.
V. If you feel unwell, have nausea, dizziness, vomiting, unclear eyesight, visual hallucination or acousma, please go to hospital for medical treatment immediately.
6590
0
0
云南人最爱的菌子来了,昆明周边这些地方可以采